Joseph R. Riverso
May 6, 1967-September 11, 2001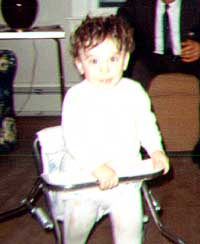 Joe was born on May 6, 1967 and grew up in White Plains, NY, the second son and third of four children of Domenico and Teresa Riverso. He attended St Bernard's and St. Anthony's Schools, where he began his lifelong passion for sports, and in particular, football and golf. He continued on to Archbishop Stepinac High School, where he excelled in these two sports, becoming the captain of the Varsity Football Team and being named to the First Team All League in 1985, as well as being a contributing member of the Golf Team.

He received a Bachelor's of Finance Degree from Iona College in New Rochelle, which he parlayed into a position as an appreciated bond trader in the operations department at Cantor Fitzgerald in NYC, for whom he was working at the time of the tragedy.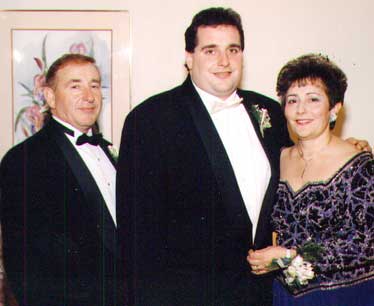 It was his hometown, his family and friends, however, that commanded most of his dedication and time. In addition to his full-time position at Cantor, Joe was a long-time member of the staff at Bob Hyland's Sports Page, an assistant football coach at Archbishop Stepinac High School for 16 years and a volunteer baseball coach in the Harrison Little League for his daughter Danielle's team. His energy and enthusiasm were boundless, affording him the ability to succeed at all of these tasks simultaneously.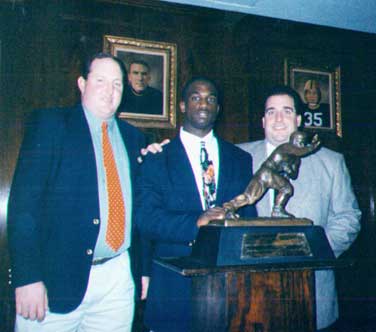 He was a caring and knowledgeable football coach whose astuteness in the sport led him to being elected to the Board of Governors of the Catholic High School Football League and an invitee to the Heisman Trophy Awards Ceremonies, both for which he felt very honored.

At the Sports Page, where he worked as a bartender, he was always friendly, generous, and prompt to make people laugh with his quick wit and ever-present smile, and his readiness to do anything for anybody. But his pride and joy was his daughter Danielle. A devoted father, the two of them would often be seen at Archbishop Stepinac Football practices and games together, or at the Ebersole Ice Skating Rink, where he was teaching her to skate.

Joe lived life on his own terms and did what he wanted to do, making many friends and touching many lives along the way. He'll be forever in our hearts and the memories we have of him will live on until we meet again.