9/11 claimed the life but not the spirit of Joe Riverso,

34, of White Plains, NY, who was working as a bond trader for Cantor Fitzgerald at the time of the tragedy. This site is a testament to the wonderful memories he leaves behind to all those he touched in his special way.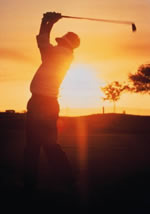 On Friday, May 5, 2017, we will be celebrating Joe's memory with the 16th Annual Joseph R. Riverso Memorial Golf Outing.
The outing will take place at the Dunwoodie Golf Club in Yonkers, NY. We urge you to come out and honor the memory of Big Joe with all his friends and loved ones. It will be a day you won't soon forget!
View more info on the golf outing on our site here or download our flyer.



Many, many thanks to John Barry, Mike Cummaro and Al Riccobono for organizing the event and to everyone who work to make this day possible.
Please visit Remembering Joe Riverso on Facebook. Special thanks to Al Riccobono for starting the Facebook site.
Donate Online:
For more information regarding donations, please see here.

A legacy continues . . .

Joe's generosity lives on through the foundation in his name, which awards scholarships to high school athletes who embody his ideals of sportsmanship, discipline, a deep sense of community and a great attitude.

read more