A beloved father, son, brother, coach, friend and co-worker;
A beautiful smile and a quick wit;
A hard worker with a zest for life;
You are forever in our hearts.


Joe was born on May 6, 1967 and grew up in White Plains, NY, the second son and third of four children of Domenico and Teresa Riverso. He attended St Bernard's and St. Anthony's Schools, where he began his lifelong passion for sports, and in particular, football and golf. He continued on to Archbishop Stepinac High School, where he excelled in these two sports, becoming the captain of the Varsity Football Team and being named to the First Team All League in 1985, as well as being a contributing member of the Golf Team. full bio.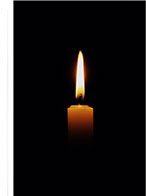 Since that fateful day,

many of those who knew Joe have chosen to remember him on various tribute pages. Thank you so much for sharing your memories with us.

Joe's page at Legacy.com

American Memorials.com

Joe's page at Cantor Families.com

God gave us memories that we might have roses in December.

~J.M. Barrie, Courage, 1922

If you have any memories of Joe that you'd like to share on this site, please email webmaster@joeriverso.com>.